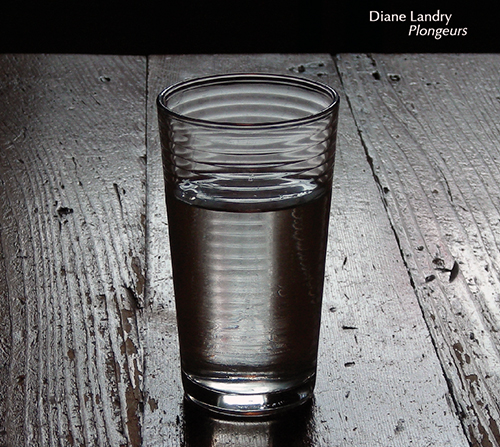 Plongeurs, Diane Landry

Plongeurs aurait pu s'appeler École d'aviation – La trame sonore, puisqu'il s'agit d'un enregistrement audio de l'installation de se nom. Composée de 24 assemblages comprenant un parapluie, un système mécanique, un système d'éclairage et un accordéon fait main, l'installation respire et ce souffle compose une musique surprenante, envoutante.
Plongeurs, Diane Landry

The title of Plongeurs could also have been Flying School – The Soundtrack, since it is an audio recording of the art installation of the same name. Made from 24 objects that each include an umbrella, a mechanical system, a light system and a hand-made accordeon, the work breathes, and doing so it produces a surprising music.
"Pues bien, sin ningún aditamento significativo y merced a los sonidos de su particular Escuela de Vuelo, Landry compuso esta eficaz meditación. Una música nítida y flotante a la vez, en la que confluyen múltiples silbos en diálogo parsimonioso. Delicada e invariable a lo largo de sus cuarenta minutos, "Plongeurs" constituye, desde luego, un verdadero canto a una suerte de experiencia contemplativa."
http://arsonal-arsonal.blogspot.ca/2011/04/diane-landry-plongeurs.html