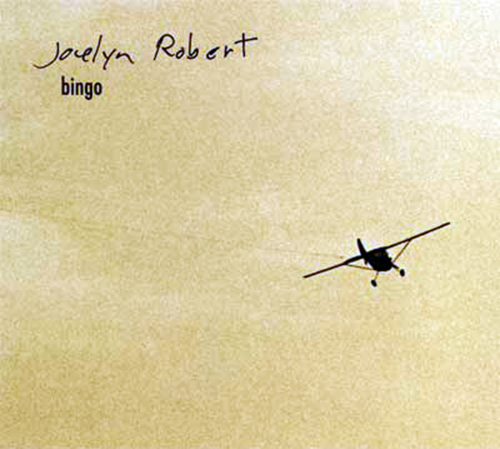 Bingo, Jocelyn Robert

Parmi la quinzaine de disques audios que Jocelyn Robert nous a proposés par le passé se sont glissées quelques interventions sonores minimales, telles 20 moments blancs lents, ou Slow Sparks from the Split-Voiced Buddha. Voici qu'il récidive avec Bingo, un nouveau CD audio sur étiquette Merles.
Craquements, souffles, chuchotements: les bruits discrets s'accumulent en boucles, s'insinuent entre les accrocs numériques, flattent le tympan mais laissent l'espace curieusement vide. Une sorte d'horloge? Le battement d'un coeur organo-mécanique? Il faut savoir que dans le monde de l'aviation, Bingo désigne le point à partir duquel un avion n'a plus que la quantité d'essence nécessaire pour revenir à son point de départ. En d'autres termes, le point de non-retour…
Bingo, Jocelyn Robert

Parsing through the 15 or 20 cds that Jocelyn Robert has made, we can find some rather minimalist interventions, like 20 moments blancs lents or Slow Sparks from the Spli-Voiced Buddha. Bingo, his new cd on the Merles label, is in the same family.
Snaps, whispers, clicks… noises add up in loops, get through the digital cycles and into the inner ear. Some sort of clock ? A mechanical heart ? One has to know that in the world of planes and pilots, Bingo is the point from which there is just enough fuel left in the tanks for the plane to come back to base. In other words, the point of no return…